Breakfast at the mission house with our team before heading to church service on the top level of Tia Tatiana School. Not everyone was up yet but in this photo around the table starting on the left: Elizabeth, Christina, Jenny, Roxy, Angela, and; standing; our Vision Trust team, Ramon, Alex and Jessica, then back at the table, Jay, Mary, Katrina, Alex and Taylor. Left of the table: awesome Dominican coffee!
It's always a joy to hear Doris sing and feel the love.
We set out from Tia Tatiana school to take a walking tour of Herrera after the Sunday morning church service. Left to Right: Drew, Ramon, Jay, Elizabeth, Jenny, Roxy, Christina, Angela, Taylor, Katrina and Alex.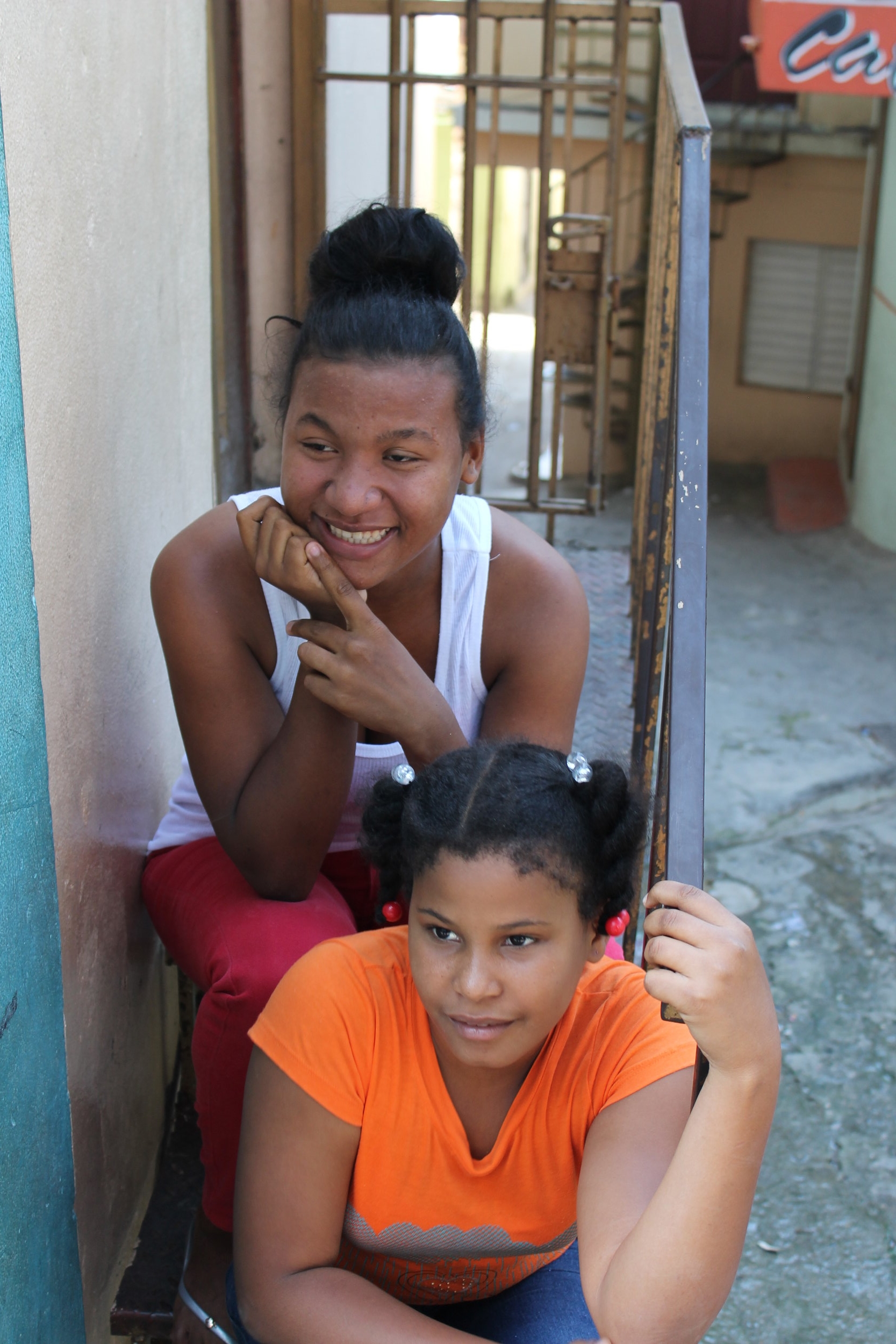 Elizabeth and Mary chatting with some of the locals on our walk through Herrera. The girls on the right remembered Jay took their picture last year. We assessed what the kitchen at Tia Tatiana School needs and tomorrow we'll be getting to work. We finished the day back at the Mission House with Nelson, Vision Trust's Director sharing his life story of survival and trust in God and how he discovered his life's purpose. We ended the day with delicious handcrafted burgers...or salads, for those who aren't meat-eaters...at a great local spot where we sat under a thatched roof and enjoyed the soothing Caribbean night breeze and felt blessed to all be here together.