Elizabeth, Gabriel, a new friend and Jenny
There's something incredibly special about this photo--light streaming from above and a rainbow on the grass.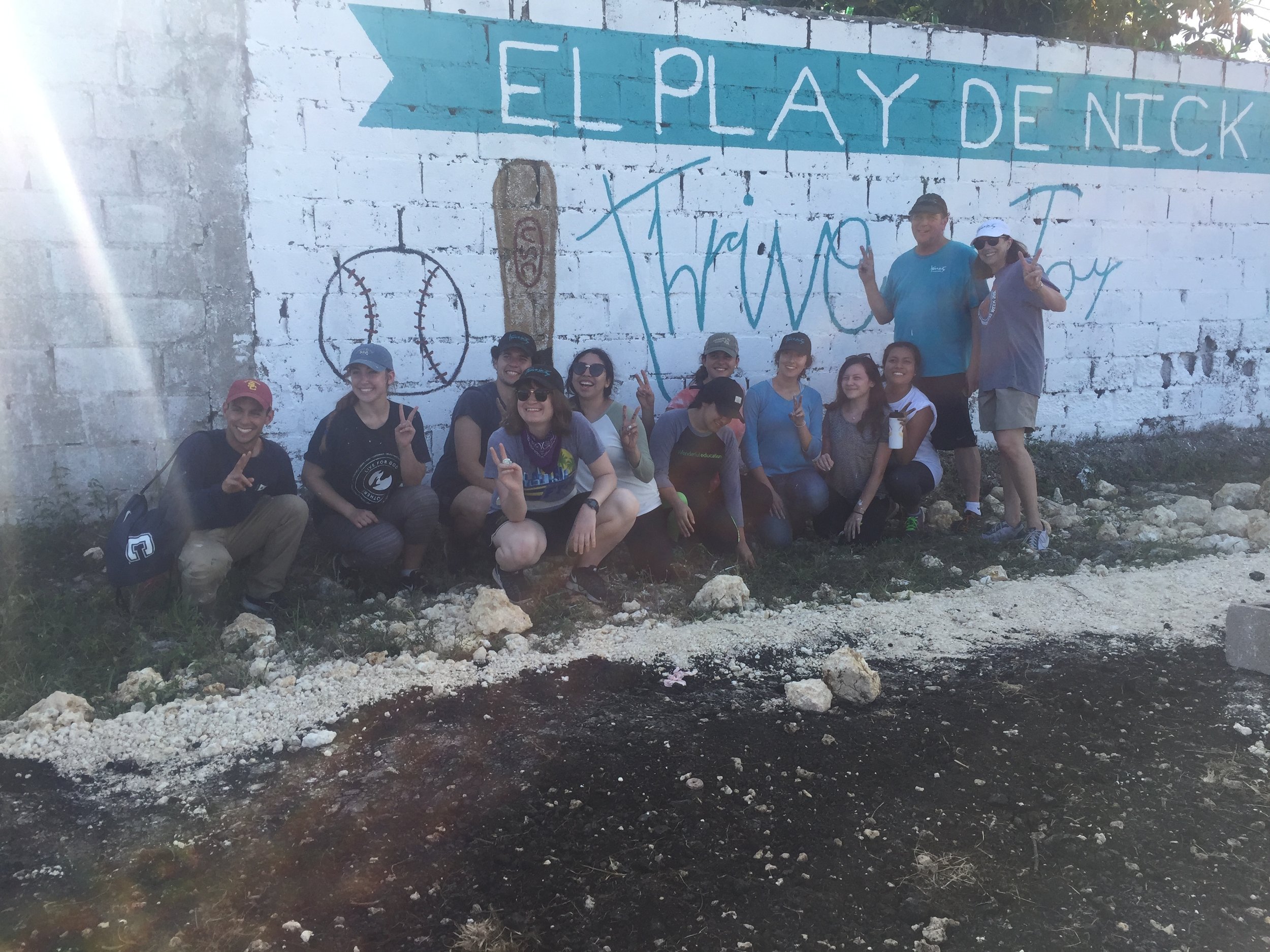 The Painting Crew
We were so blessed to have some true artists on our team who were able to create an amazing banner and the Thrive in Joy logo! Thank you rew, Katrina, Josue, Alex, Elizabeth, Roxy, Taylor, Christina, Jenny, Angela from Jay and Mary!!!
The Remar Orphanage Family Celebrates the finished murals with the Caruso Catholic Center Team
Not only did the faded paint of the soccer imagery get a touch up, but the Thrive in Joy wall dedicated to Nick became a reality.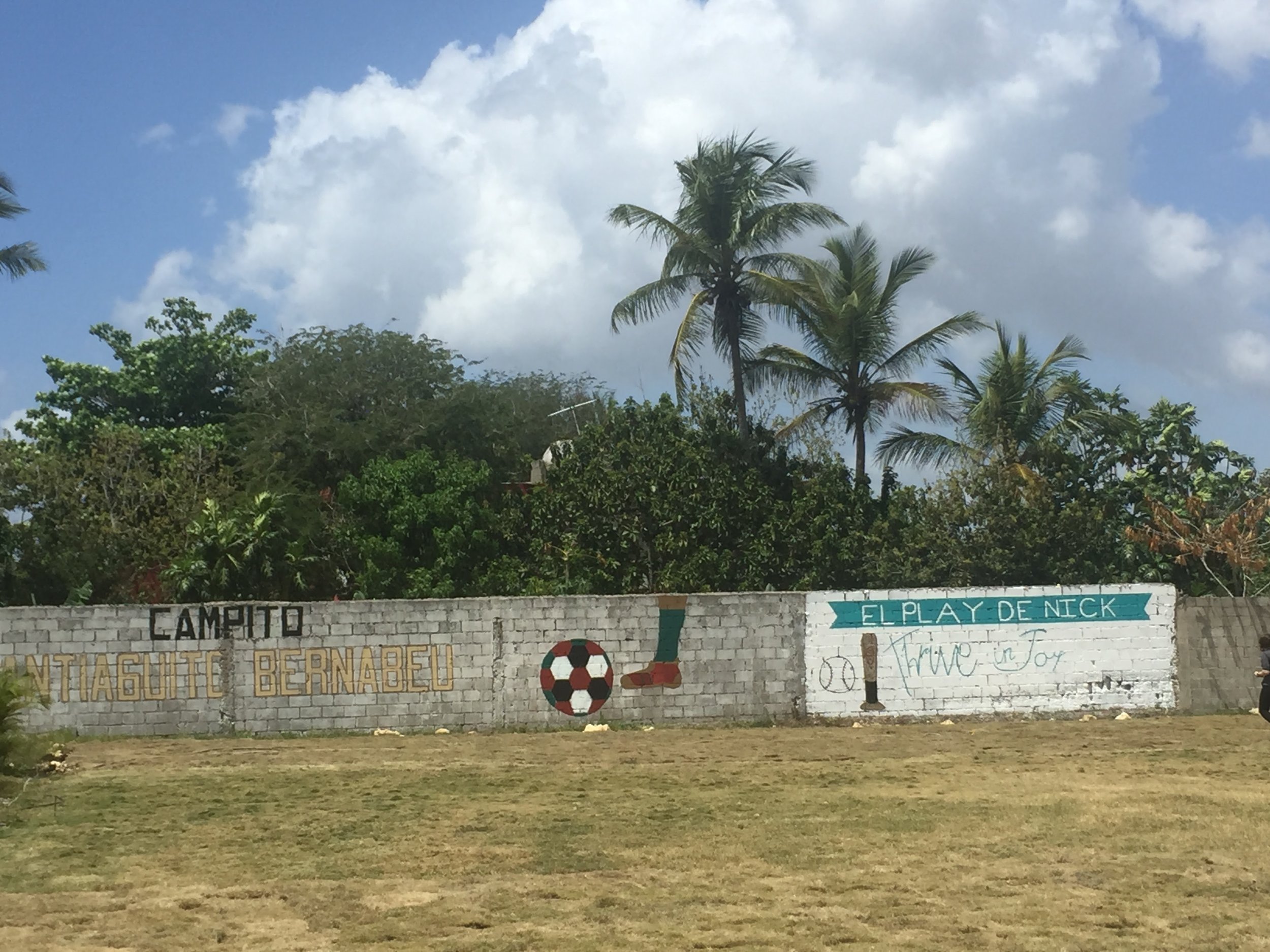 Can't wait to see the kids playing here!
A place for kids to play...who once were living on the streets.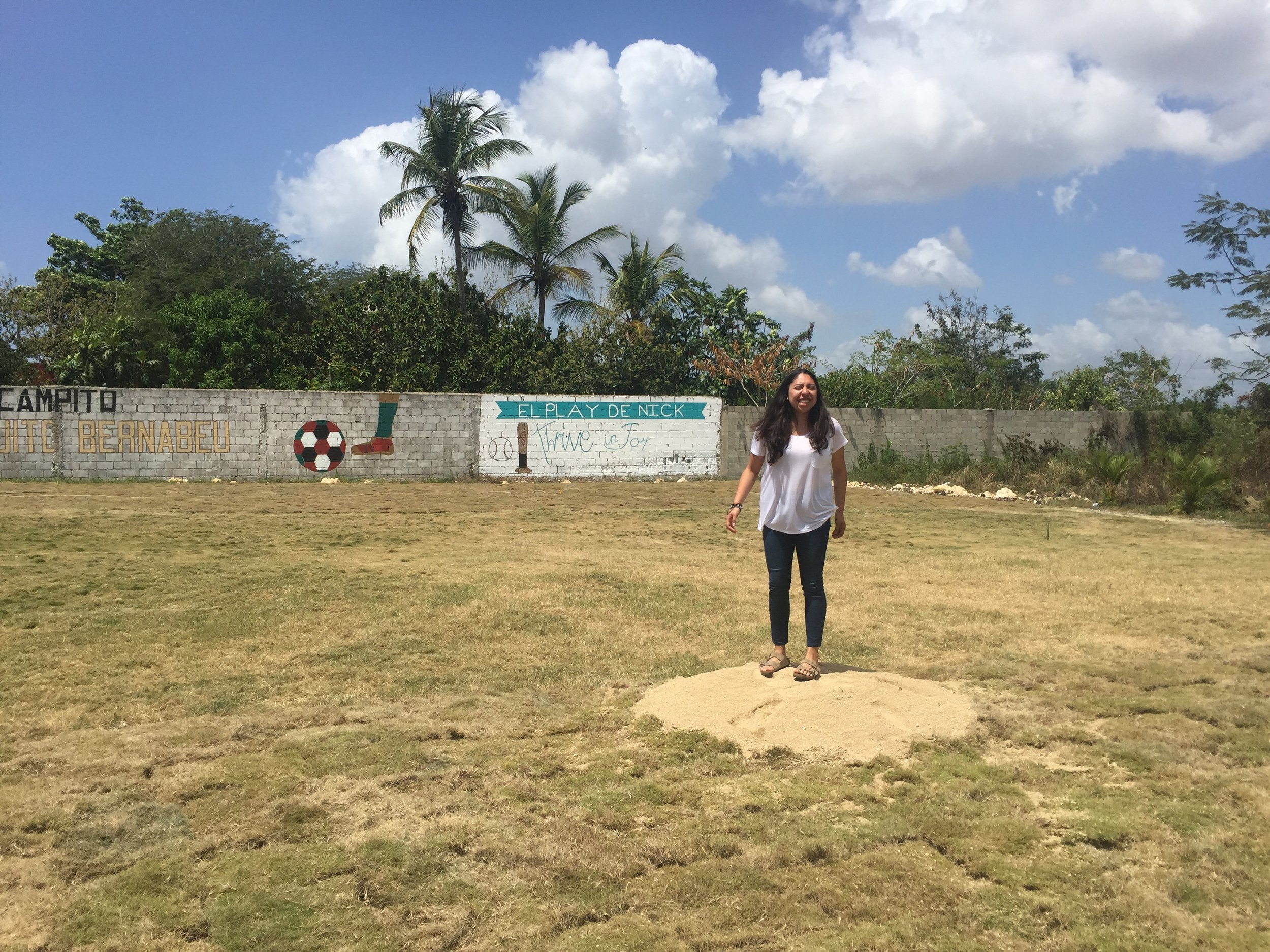 Elizabeth tests out the Pitcher's Mound
The new field includes a real pitcher's mound!